All-on-4 Dental Implants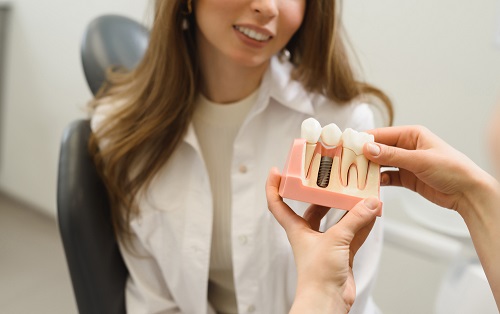 If you need a full set, or full arch, of top or bottom replacement teeth, we may recommend this option.
First, we will put four implants in your available bone. Then they'll add special abutments that can hold same-day temporary replacement teeth.
You'll wait about 6 months for your gum tissues to heal and the implants to bond with your natural bone. Your doctor will recommend a special diet to help the healing process.
At the end of the 6 months, your doctor will place your permanent replacement teeth in, and you can eat your normal diet again.